EGabriel Bootcamp
Join the EGabriel Backend Development Bootcamp… Free!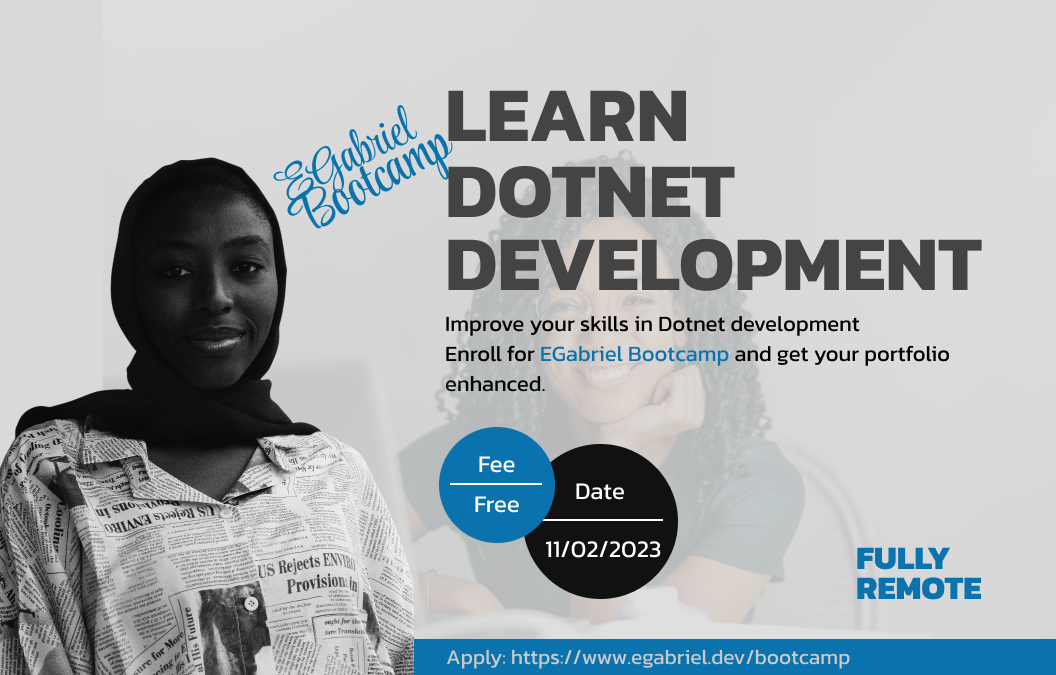 Get access to what you'd need to improve your skills in Backend Development, learning different technologies, concepts, and development processes while working with a community of learners.
What is the Bootcamp and How does it work?
The Bootcamp is a community of learners coming together to build software from scratch trying out different technologies to attain experience using those technologies while working either individually or as a team. By completing the Bootcamp and its activities, you'll be on your way to developing solutions as a/an junior/intermediate dev.
Some of the Bootcamp curriculum.
Intro to the world of C#
Basic Crud Applications
Architectures (Onion/Clean)
Microservices
Grpc
Storage using MongoDB or/and SQL
FAQ
This is completely free? What's the catch?
Yes, this is free. I like to give back as much as possible since I also benefitted from a program such as this. However if you'd like to show support either to me or any of the learners, That would be great as well.
What would be the duration of the bootcamp?
The bootcamp should run for 2 to 3 months.
Would the Bootcamp be physical?
Sadly, At this point we can only host virtual bootcamps. So all training, learning and discussions will be done on virtual platforms.
Since this is free. How can i support the program?
You can support the program in any of this 3 ways:

You can feature on any of our social streams(Youtube, TwitterSpace, Podcast)
You can donate to the program and specify what you want it used for
You can write articles about the program, about what you're learning or anything else that would be useful to other developers and have it feature on our blog
To do any of this reach out to me via email at

[email protected]